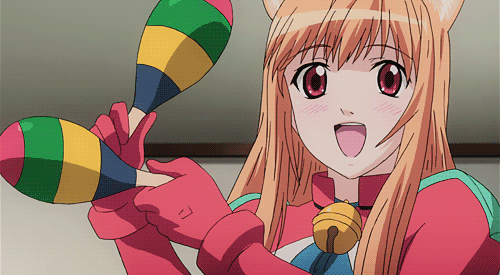 Hellcat (Trixie Walker)
@hellcat
•
Joined December 2019
Forum Replies Created
Member

March 29, 2021 at 2:06 am

*puts some of the burgers together and leaves them open on a plate so everyone can chose their toppings.*

Member

March 20, 2021 at 5:02 pm

*Violetta and Trixie curiously venture into the tea room for the event.*

Member

October 22, 2020 at 3:07 pm

Woohoo Taco Thursday! This is awesome! *She orders her tacos and margarita and waits til later to hit up the tequila. *

Member

July 18, 2020 at 8:20 am

Member

June 16, 2020 at 3:35 am

*Learning team work was one of the assignments that were given to the class. It was actually fun seeing what different types could achieve. She used her acrobatic cat-like reflexes to fight off the faculty posing as dangerous monsters. And to help her get more leverage, one of her classmates/ teammates used magic to grant her the use of wings.* Now we're talkin'! *she was completely enjoying herself during training.*

Member

May 21, 2020 at 4:53 am

Bingooo! Look what I found!

Member

May 21, 2020 at 4:36 am

*One of Trixie's main goals was to follow in her mother's footsteps. Patsy was Hellcat in the universe she left behind. Here, she wanted to do as her mother did. She felt that the citizens of this world deserved to be protected and she was grateful at their sense of hospitality at her arrival in this world. They had set her up to follow her dreams. If there was no way back home, then this was the place to create herself in her mother's image, perhaps better, with a few adjustments. She greeted her class.* Hello, my name is Trixie, my hero name is Hellcat! I'm still discovering my skills but right now I can tell you I have catlike reflexes, I've mastered acrobatics, I have night vision and hopefully in training I will learn more about myself. *She looks around at the class, she was nervous but they didn't seem judgmental, they looked curious and this made her happy. Now she had to decide if she would also be a writer like her mother. But right now she would focus on her path to become a hero.*

Member

May 11, 2020 at 9:21 pm

*Trixie found herself lured to this place. She had a journal with the following words in her own handwriting. "Hello! I'm an American-made large aircraft carrier, Saratoga. I was named after a specific event in history. During the great war, I fought my way to the very end. And after the war, I was involved in a certain experiment with Nagato and the others. From here on, I wish to do my best with everyone in this fleet!"
*She studied it carefully.* It's possible, this was one of my nine lives? *Shake her head.* I mean, past or parallel lives? That would explain certain events in my life that I had been questioning. The appearance of this journal must have occurred during the instability of the dimensional portals. So I was once named Saratoga, Sara. *she giggles a bit.* Yeah, well then. That explains one of the reasons I was lured to this place. It seems that many of the books on this subject at the library of the True Crossover Academy of the Blue Flame are very well researched. *She touched her own photo as she thought all these things and there she felt that connection to Lady Helena.* Wow! The loyalty that Sara felt. It's now my own. *She smiles.* There's a lot I have to learn but this is certainly interesting. *She takes the journal and holds it in a hug.* You and I are one and the same, except, I might be more spunky. *she smiles.*

Member

April 15, 2020 at 10:49 am

// I'm trying Rocky but it's hard when you see the injustice.

Member

April 1, 2020 at 6:02 pm

*After checking out the festival of friends, she heads towards Akiba's Chinatown where she explores all the beautiful items for sale.*

Member

March 12, 2020 at 3:08 pm

*Trixie finally makes it to the nightclub but as soon as she gets comfortable with a nice drink she gets a call.* Aww come on!

Member

December 30, 2019 at 9:32 pm

// New entry//

**Comes, not quietly, from a parallel universe.**

*Trixie was wearing her hero outfit and indulging in her mother's fame as the new Hellcat. There had been an official broadcast and she modeled the suit across the runway. She flirted with the camera and ate up all the attention she had been given. Her mother had splurged on modeling courses for her and it was paying off. She knew her grandmother had done the same for her mother, Patsy. Her mother had been a beautiful pin-up girl and model that was greatly admired back in their hometown of Centerville. When Trixie hit her teen years, her grandmother, Dorothy, had given her all the book containing fictionalized romantic adventures of her mother, Patsy. Trixie felt like she was reading some kind of private journal and would spend hours pouring over each page. Although Patsy and Dorothy had a rough relationship because Dorothy wanted to make money off Patsy one way or another, Trixie was able to enjoy her grandmother until her death.

The day of her grandmother's death, Trixie was filled with grief. The rain outside seemed to synchronize with her feelings. She had taken a cloak of her mother's and ran outside into the rain and then straight into a large park similar to Central Park of NYC. She was the only one there and she could cry all she wanted to. She wondered why her mother Trixie had given up the modeling and joined the Air Force and why was her father gone. Who was he? Why had her grandmother mentioned that she would one day learn the truth? She knew it wasn't Buzz or Beast because she always called them uncle every time they came over. She always wanted Beast to be her father. He was intelligent and fun to be around but for some reason, things didn't work out for her mother and either of these choices.

The rain had passed. Suddenly people were walking around again. She dried her eyes but she felt cold and was all damp due to her walk in the rain. Suddenly, she watched a people around her turned to dust. She turned to them powerless against the strange disappearances. Suddenly, some kind of portal opened before her and the clock she was wearing wrapped around her and tossed her right in. She screamed unable to do anything about what had happened.*

What the hell?

*Suddenly the portal opened and the cloak unfolded exposing her to an even more frightful scenario. There were monsters everywhere. She tried to sneak past them at first. Her mind had forgotten all her hero training when she saw all the hungry monsters surrounding her.*

Oh no! I'm to lean to be your dinner! Sorry!

*As soon as her adrenaline kicked in she looked around and a giant spider jumped towards her, the clock shielded her from it's venom but it was about to take a bite when she roared and growled.* NO! Not now! not ever!

*She used her claws to cut upwards and the spider split in half. She clawed away at several of these monsters legs, quickly taking them down and then piercing her claws right through their heads. This eliminated some of them as a threat. Then using her gymnastic abilities, she gracefully jumped into a tree and began to jump her way from one tree to another. Up ahead, she noticed a lady. She was glowing with a green aura and she could feel her psychic abilities calling her towards the area. Trixie saw a plane about to take off. She speed up her pace and jumped on to the wheel of the plane. Leaving behind the strange monsters that were trying to eat her. Then she noted a guy with a red cape wipe them out with one kick. He looked strong and seemed to be protecting the airplane that was about to lift off. She climbed up until she was able to enter the plane and ask herself….* Where the hell am I?

// rp finished will continue elsewhere. //

Member

December 30, 2019 at 8:44 pm

Hey there Leona 😉 Beautiful family you got there. I hope to meet them once I make my entry.

Member

December 30, 2019 at 8:34 pm

Hi Violetta, I'm Trixie! We met briefly. I have my info on my profile. Nice to meet you and Happy New Year in advance!