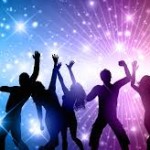 Sugar Storm Nightclub
Sugar Storm Nightclub (rp group) is a sexy and notorious entertainment venue and bar/lounge/restaurant with great waterfront views from the restaurant area. Sugar Storm Nightclub provides an elegant and passionate club entertainment for who come to chlll at our lounge and restaurant or move to the rhythm of the genre-bending roster of music on the dancefloor.
The three level nightclub has a hall leading to either the first door or some stairs leading to the two upper levels. Each floor has sound proof walls that allow you to listen to different styles of music in different areas of the club. Smoking is allowed outside or on the roof of the nightclub.
+The first floor is the dancefloor and bar area.
+The second floor houses the restaurant.
+The third floor houses a comfortable lounge and bar area.
*Rooftop bar, lounge and smoking area.
This club is property of the GrandSugarClan.
**********
Simple rules:
1) Respect everyone's different taste in style and music.
2) Don't interfere in ongoing rps unless you were invited to.
3) Respect the owner, partners and staff (mods).
4) Please mention what floor you are on so the staff can better cater to you.
5) + All new arrivals and new rp characters entering our premises, we ask that you first join Skyrie.net group and Skyrie Sandbox group so that you understand how to get around Skyrie and what's expected. Thank you! +
Violation of our rules will result in being kicked out of the nightclub. No warnings / no exceptions.