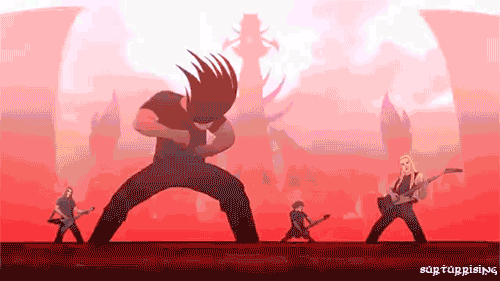 SugarMorphoses *A Sinister Noize Taproom*
SugarMorphoses *A Sinister Noize Taproom*
((Property of GrandSugarClan members))
Headbangers enter SugarMorphoses to blast some aggressive tunes, enjoy some slam dancing and moshing at this extreme maximum decibel hang out for those into Metal, Hard Rock, Punk, Hardcore.
++Rules++
RP as if you're in a metal-themed taproom
This group is mainly for members of the GrandSugarClan, their family, friends and allies to enjoy.
Before entering here please note. All new arrivals and new rp characters entering our premises, we ask that you first join Skyrie.net group and read the topics, make yourself well acquainted with the expected guidelines.
If we don't like what you post, it will be deleted without warning.
Viewing 1 - 3 of 3 discussions