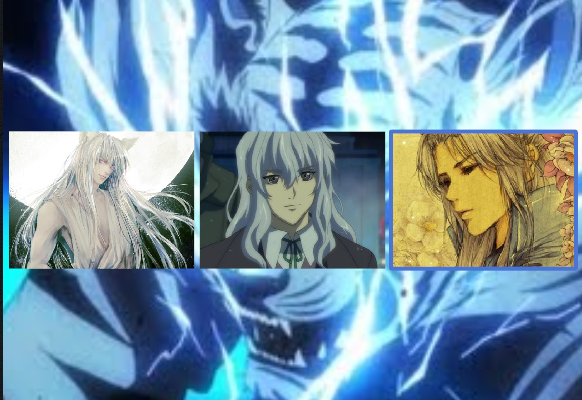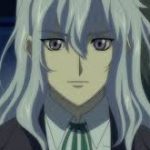 Leonardo Gintora TestarossaOkumuraSakata (ArgentoSugarDemon)
The Basics
| | |
| --- | --- |
| Display Name | Leonardo Gintora TestarossaOkumuraSakata (ArgentoSugarDemon) |
| Username | charmingsilver |
My Information
Biography

FullName: Leonardo Gintora TestarossaOkumuraSakata
Nickname: Leo

Member of the SugarDemon Family and Leader of the SatoNaphalem Branch and Whispered Obake Branch of the GrandSugarClan.
ClanName: ArgentoSugarDemon
3rd Generation SugarDemon
BirthDate: Dec. 24 / Capricorn
Race: Human/Demon/SeraNephalem/ Obake(Kitsune/HanyouDemonDog/WhiteTiger/Lion)/ Hybrid

Parents: Gintoki Lucifer WhiteSugarDemon Sakata and Helena SweetSeraphimSugarDemon Okumura-Sakata
Grandparents: Inuyassha and Kasumi / Ranma and Akane / Kyoko and Yusaku (Sato Akuma Elders)
Younger Biological siblings: Night, Rintoki, Yukio, Tetsuya, Kaname, Yukiko, Teletha, and Momo
Adopted Siblings: Too many to mention but he cares for them all.
Wife: Ren Orchidea Mikihara-Testarossa
Biological sons: Gentoka, Tomoe, Miketsukami, Komura and AkoyaKurama
Adopted son: Miyabi
adopted daughters: Kuzuhara, Kikumi, Yuzu (Kiara), Kiyomi, Hundreko
Grandsons: Ginji, Ranmaru, Zerzes, Xerxes and Natsume
Grandddaughters: Inari, Akari, Horo, Kaga and Howan
Great Grandsons: Kogi, Arios and Yomi
Great granddaughter Leona
Great great grandson Ginzan Shiroyassha, Aurelio Kiiroyassha, Isami Shura
Adopted great great granddaughter Selena

~Leo's Backstory:

Leo is the eldest biological son of Gintoki and Helena. He's a hybrid human prodigy with whispered abilities. His diverse hybrid mix closely resembles the most ancient of his ancestors. He's able to take the form of an angel due to his parents original forms but he doesn't have their level of powers. His hair is normally silver with strands of white and sometimes it will turn black during certain seasonal changes. His eyes tend to be grayish but can change depending on his hybrid form. The sibling he closest resembles is Teletha Ginger. She is his younger sister but she is often confused for his twin.

Leo was old enough to remember being saved by his Auntie Noloty when his mother Helena was being hunted and they hid in Saint Micheal's Church. During that time his father was trying to blend in as a human and had taken up the battle during the Joui Wars. It was then that chaos took place and he became separated from his father, his mother and siblings.

Leo was taken in by a convent of nuns but they had difficulty dealing with his rebellious nature and sent him to another convent of priests who were very strict with him. They feared his hybrid demonic lineage and often tended to punish him severely for anything they thought he did wrong.

At some point, an American family came and adopted him. So his adopted parents became Carl and Maria Testarossa. Eventually, and to his surprise, they eventually adopted Teletha too. Carl was fascinated by their lineage but Maria fearing Leo often tried to offer him willingly to kidnappers but she would protect Teletha. This made him grow hateful and vengeful. Teletha hadn't shown signs of her demonic origins so Maria felt safe with her.

Eventually, one group of kidnappers were able to snatch him away from his adoptive father Carl and indoctrinated him into the group known as Amalgam. Leo was now in their service and was known as "Mr. Silver." He only kept Testarossa as his last name because he appreciated how Carl cared for him and allowed him to grow intellectually as a child prodigy.

Within Amalgam, his lineage and Whispered intellect were put to the test. Sometimes he would sneak away from them with some bandit partners of his, among them Kuronue and cause mischief. But as he gained leadership in the organization, he found himself creating black technology. He wanted to hurt the world that separated him from his loved ones, punished him and treated him with hate and neglect. He would offer the world the same hate they had given him.

While other relationships were being forged not too far from him. Teletha became his great rival along with AkutoSosuke and Kaname Rinatoki. At that time he didn't know that Kaname Rinatoki was related to them. At that time he even believed himself to be in love with Kaname.

Fast forward to a time when they captured him and brought him home to the family he had been removed from. He was in denial, angry, rebellious and it took a lot of love from Gintoki and Helena to bring him to change him from the villain he had become to the charming, caring and protective son, brother, husband and father he is known to be nowadays. The change was gradual but it happened. He became less focused on revenge and hatred and more focused on the family he had regained. His true enemies were the ones who had turned their world upside down Lord Satan Kurotoki and the alien mercenaries after his mother. He would protect his family and mother above all else.

He still have to keep himself from falling in to the hands of he the management levels of Amalgam who wish to punish him for his betrayal to their agendas.

He spent some time doing spirit detective work for Prince Koenma in order to redeem himself to his family. He used the alias Soul of Yokou for these assignments. He was able to use his calculating, cunning and analytical mind to best his foes in order to get his team out of very difficult situations. He had perfected his combat skills with the elders so he felt natural in the battlefield.

As a business leader and traveler for his clan, he often went to different areas of the world to secure passage, money and business opportunities. During one of these travels, he met the beautiful lady Ren Mikihara. Later, he learns she had been a friend of his sister Kaname in school. They hit it off and started a rather large family of their own.

With his wife Ren by his side, they helped expand their clan's empire and together they had several children while adopting a few that would become integral parts of their family unit.

He embraced his grand uncle Sesshomaru's personality and used this to reinvent himself. He took his role of eldest brother very seriously, often angered if his younger siblings weren't always understanding his motives. He came a long way and is still grateful that his siblings and his parents didn't give up on him when he had taken to a darker path in his life leaving many lives destroyed that he knew he could never make up for.

Now he was a proud member of the SugarDemon family and the GrandSugarClan and his motives were clear and benevolent. He would make the world a better place along with his family and friends.

Leo loves different kinds of music but tends to enjoy different genres of metal and then in the opposite extreme loves classical music. He loves sweets, partying with his family and friends, spending time with them, working hard, and making the world a better place for other hybrids like himself.

Occupation: Works with Mithril, works part-time at True Crossover Academy of the Blue Flames, does Odd Jobs like the rest of the family and mostly focused as the creator and leader of Sugarverse Yorozuya Family Enterprises.

// Admin notes: My character is a blend of Leonard Testarossa of FMP, Youko Kurama of YYH, and my own imagination.
++My character images usually feature those two characters along with other characters of long silver hair, characters with white lion/white tiger demon features, many that are found in my photo album and I also use images from my IMVU Avatar.++

I prefer to RP with and accept my own clan members and their recommended friends. I don't do any inbox rps nor chats. Please don't waste my time.