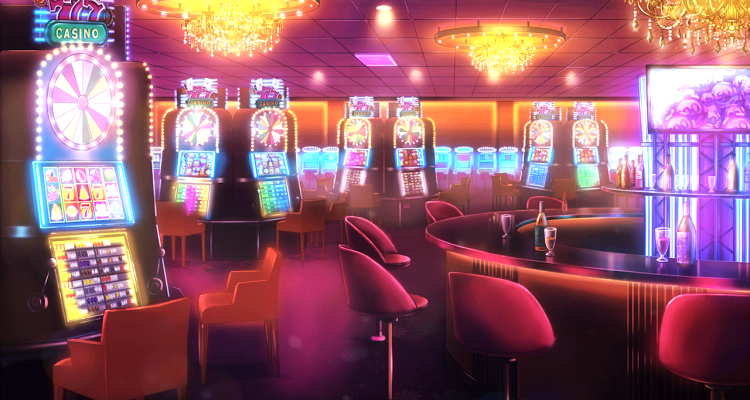 Unholy SugarAces Casino
Hello and welcome to the Unholy SugarAces Casino, a larger expansion of the small casino in Kabukicho. //RP ONLY//
((Property of the GrandSugarClan))
Main Hosts & Owners: Yato Aragoto OkumuraSakata and co-run by his sister Mato (Stella) Kuroi OkumuraSakata.
Unholy SugarAces Casino is located down the same street as Sweet Styles Barber Shop in the city of Akihabara.
Here drinks are free during happy hour. There are nearly 5,000 slot machines and 500 table games (includeing black jack, roulette, poker, etc.) and a wide variety of pachinko machines. The interior
offers spectacular waterfalls, a room with Native American Decor and intimate venues for music and comedy acts. In various areas there are culinary event that offers tastings, cooking demos, lunches and other special events with notable chefs, wine merchants, and others.
There are several small snack and alcohol bars throughout the casino and small themed restaurants throughout (usually, decorated for the major holidays).
Outdoors has a large golf course and scenic seating areas. The hotel offers free drivers to and vouchers / raffles for free or discounted nights either at the Luxury Hotel in Akiba or the Seaside Sugar Beach and Luxury Resort.
Those too young to enter the casino are offered the company of nannies that will accompany them at either hotel and entertain them with kid-friendly activities.
There is tight security and big winners get special bodyguards to and from the hotels of their choice.
**All new arrivals and new role play characters, we ask that you first join Skyrie.net group and Skyrie Sandbox group so that you understand how to get around Skyrie and what's expected.
**If we see any post here that we consider to be irrelevant we will delete it without warning. Use the existing topics as your guide.*
1: Please RP as if you were in a casino! You may RP as a guest or as staff.
2: Do respect everyone in the groups (Mods and Admins!)
3: NO DRAMA/MIX RL&RP!
4: No using anyone else's character pictures that are posted here as your own!!
5: Do NOT jump into any RP going on without being tagged in first.
Have fun and enjoy yourself, Yato and Mato OkumuraSakata!