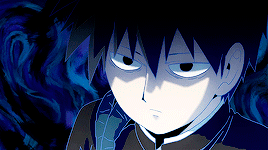 Ritsu HayashiSakataKageyama
The Basics
| | |
| --- | --- |
| Display Name | Ritsu HayashiSakataKageyama |
My Information
Biography

Fullname: Ritsu HayashiSakataKageyama
Member of the SugarSoul branch of the GrandSugarClan
ClanName: ?
BirthDate: July 2nd (Cancer)
Race: Human/Psychic (Esper)
Father: Saitama Kageyama
Mother: Tamaki HayashiSakata-Kageyama
Older Brother: Shigeo (Mob) Kageyama
Grandparents: Leukocyte King and Tama (Hayashi-Sakata)

Occupation: Student at True Crossover Academy of the Blue Flame and Part time assistant at Yorozuya

+++Admin Note: Rp only in groups with people on my friend's list. No messages and no chats.