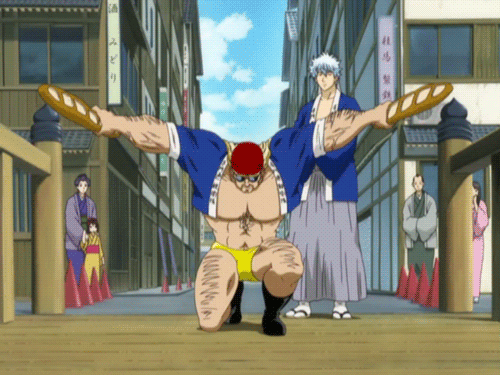 Takatin ~ JinchūrikiSugarBeast
The Basics
| | |
| --- | --- |
| Display Name | Takatin ~ JinchūrikiSugarBeast |
| Username | hulkhoganknockoff |
My Information
Biography

Full Name:Terry "Takatin" Hogan
Nickname: Takachin (Replaced Taka-chin duing the Otsuu Fan Club Battle)
Ninja Alias: Killer Bee
BirthDate: April 9 (Ares)
Race: Human
Height: 208cm / Weight: 110kg
Hair: Blonde

Affiliation: Terakado Tsuu's Imperial Guard Replacement Member / GrandSugarClan (mainly Gintoki who hired him).

Member of the SugarBeast Branch of the GrandSugarClan

Basics: Doesn't speak Japanese. Instead uses phrases like "french pan (bread)" and "time is money" to communicate. Works for Gintoki in exchange for 1 French Bread each hour from 3 hours onwards.

Skills: Can destroy a wooden bridge with one hit using two breadsticks.