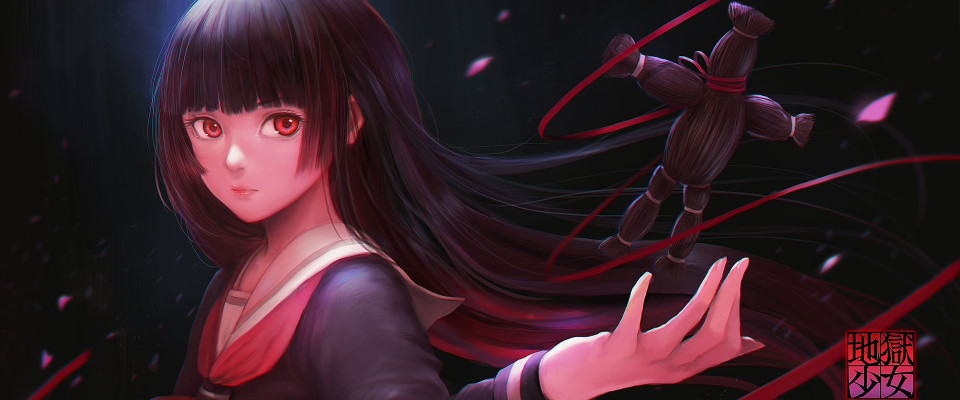 Liliosa Leilani Tsutsui ⛩ TwilightSucreSpiritus {Hellgirl}
The Basics
| | |
| --- | --- |
| Display Name | Liliosa Leilani Tsutsui ⛩ TwilightSucreSpiritus {Hellgirl} |
My Information
Biography

Fullname: Liliosa Leilani Tsutsui
Nickname: Leilani / HellGirl (Enma Ai) / Miss Lili / Mistress
Member of the SugarSpirit Branch of the GrandSugarClan
Clanname: TwilightSucreSpiritus
Lover: Miketsukami
Familiars: Tomoe, Miketsukami and Komura

BackStory: Young girl who is bullied constantly at school and in turn she takes revenge by burning the whole school down with the students in it. This caught the attention of the spirit of revenge and she was given a short human life as she too died a horrible death in a fire. She would soon become the next vessel for HellGirl.

Occupation: Part-timer at Odd Jobs, HellGirl, Sends People to Hell, Soul Reaper, Preternatural Deal Maker

Abilities/ Talents: Gotchic Model, Making deals with people vent on getting revenge, Pyrokinesis, Resurrection, Teleportation, Dark Energy

Hobbies: Bathing, Eating Cherries and pastries, spending time with family and friends.

** NOTE: Messages and Chats will be ignored.**

My character Leilani's main images: My imvu personal avatar images,
Ai Enma (Hellgirl), Isokaze (Kantai/Kancolle Collection),
Hagoromo Gitsune (Nurarihyon no Mago) and Nyx (Nyx Stay Night).