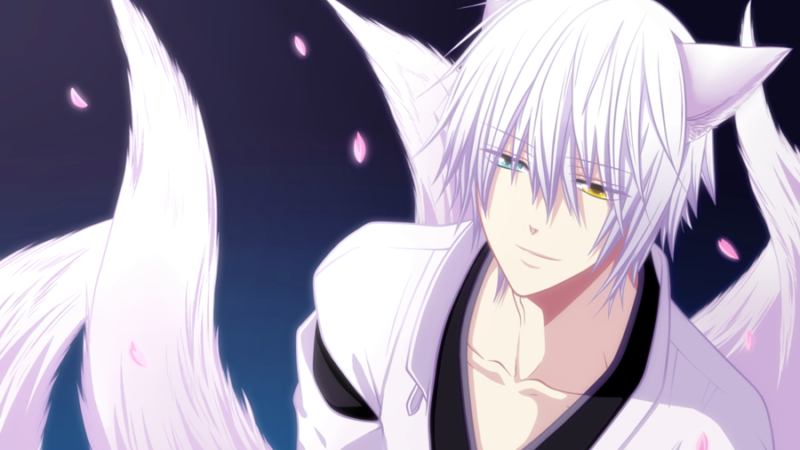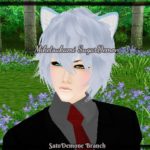 Miketsukami Soushi MikiharaTestarossaSakata (SilverSugarDemonFox)
The Basics
| | |
| --- | --- |
| Display Name | Miketsukami Soushi MikiharaTestarossaSakata (SilverSugarDemonFox) |
My Information
Biography

Full name: Miketsukami Soushi Loki TestarossaOkumuraSakata
nickname: Miketsu
Member of the Sato Demone branch and the WhisperedObake Unit of the SugarDemon family within the GrandSugarClan
ClanName: SilverSugarDemonFox
Second of the sugardemonfoxtriplets and third son of Leonardo Gintora and Ren. He was born after Tomoe.

Parents: Leo and Ren
Grandparents: Gintoki Lucifer and Helena
Brothers: Gentoka, Tomoe, Komura, AkoyaKurama and Miyabi
Sisters: Kuzuha, Kikumi, Yuzu, Kiyomi and Hundreko
Lover: Liliosa Leilani Tsutsui
Personality: Usually polite, calm and gentle to everyone.

Race/Breed: Human/ Youkai (Nine-Tailed Fox) / Hybrid

Eye colors: Heterochromia, one blue and one golden yellow (sometimes it varies slightly more due to his grandmother  Helena's shifting eye colors.)

Hair: varies from Silver to Snow White.

In human Form: Tall, handsome young man with pale skin

In Yokai Form: He becomes surrounded by cherry blossoms, grows into a kitsune with nine white/silver tails.

Occupation: Butler/Familiar of Miss Leilani, Student, Odd Jobs Part-Timer, Butler at SugarSweetBakery

Bio: This is Miketsu's third Reincarnation in his past lives he was drawn to miss Ririchiyo Shirakiin. He realized in his third reincarnation that his feeling were of appreciation and gratefulness for all she had done for him. He remained grateful to her but this time, feelings of love began to spark between himself and the latest incarnation of Enma Ai. She was a lovely creature by the name of Liliosa Leilani Tsutsui and their love would slowly grow and sparkles like the leaves of the cherry blossom trees.